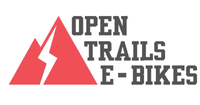 Electric Bike Sales and Repair Service
Here at Open Trails we offer E-bike Sales and Repair Service for nearly all kinds of electric bikes. Give us a call or stop by one of our shops today!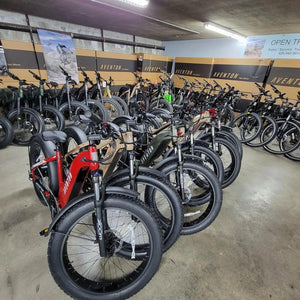 E-Bike Sales
Stop by to see our selection of E-bikes for sale and take a test ride!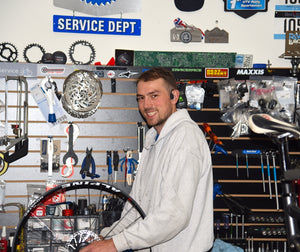 E-Bike Service
We offer full service of E-bikes at fair rates. 
Open Trails Reviews
Popped in here to get my bike checked out because the alignment felt off after having tubes changed at a nearby shop. Not only were the employees super helpful with fixing that but they also noticed my brakes needed adjusting and helped with that and a couple other things too. My bike's riding much better and I got to check out the cool Ebikes they have in stock as well! I'd definitely go here for all repairs or purchase needs!

Jessica H.
Fantastic ebike store. The customer service at this place is wonderful!!! Bought an ebike from them about month ago and was very happy with the bike and customer service I received! Going back this weekend for a bike rental for my mom to do a little biking in the area! Love this place!

Ida P.
Guys trip 4 of us get there walk in to the store to see a plethora of Ebikes.  We paid extra for tour and it was so worth it.  Ben kicked our butts for 3 hours through the most amazing trails and terrain.  He was knowledgeable, informative, attentive, and really showed us a great time.  I am so so so happy with Ben and his staff who we briefly met at the end.    I will be back for sure.  This is how you run a business and earn repeat customers.  Thank You!

Carl N.